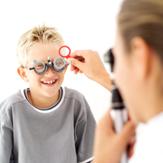 For the past 50 years we have helped families in choosing the best life and health insurance and specialize in helping employers create and maximize their benefit packages. We work with any type of business, small to large who currently offer or want to offer benefits for their employees. We represent over 45 insurance companies offering you an array of insurance products to help meet the needs of your employees at the best rates. We can customize your benefit package to include group, voluntary and/or individual options.

Health Insurance


Whether you need individual insurance or group insurance we can assist you. Our agents are ACA certified and can assist you in navigating through the requirements of the Affordable Care Act, determining eligibility for subsidies though the Marketplace, and enrolling in insurance on or off the Marketplace in a plan that best suits your needs and budget.

We offer many Group, Voluntary and Individual plan options.

We offer many Group, Voluntary and Individual plan options.

Disability Insurance (group or voluntary)

Disability insurance protects your most valuable asset... your paycheck. It provides tax free income when you are disabled due to sickness or accidental injury while on or off the job.
Section 125 - Flexible Compensation

Section 125 of the IRS Code, commonly referred to as Flexible Compensation, allows an employee to pay certain insurance premiums with before tax dollars. Thus, reducing an employee's taxable income, along with FICA, Medicare, and Federal Withholding taxes. We will provide you with the necessary plan documents and assist each employee with his/her election form. We will also assist you in completing your annual Section 125 reports. Best of all we offer this service at absolutely no cost to you!
Life Insurance (group, voluntary or individual)

We offer term or whole life options as a group plan, voluntary benefit or individual plan options.
Cancer Insurance (voluntary)

Cancer indemnity insurance is designed to pay the medical and non-medical expenses related to this deadly disease. This plan offers a $100/year wellness benefit, $2,000 per month for chemo/radiation therapy, up to $3,200 per surgery based on schedule of procedures, $500 for diagnostic testing, pays $1,500 per round trip for Air, Rail and Bus; or .50¢ per mile if more than 50 miles from your home to the nearest recommended treatment center, plus many more benefits, including waiver of premiums.

Critical Illness Plan (voluntary)

This plan provides a lump sum cash benefit directly to you if you are diagnosed with a critical illness such as heart attack, stroke, cancer, major organ transplant, stroke.

Hospital Confinement Plan (voluntary)

This plan pays cash directly to you to help with hospital bills and out-of-pocket costs such as deductibles and co-payments. It pays in addition to all other insurance and worker's compensation and covers on or off the job.